Our Family
JEFF
Husband, Dad, Mechanical Engineer, Bass Player ...
Obsessed with all things Engineering.
AMY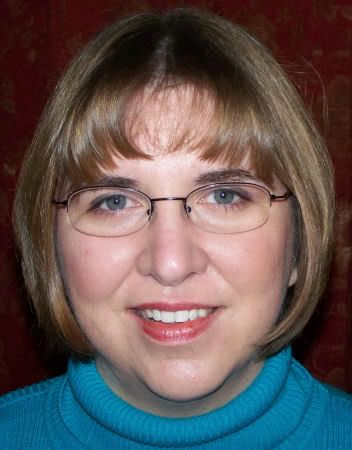 Wife, Homeschool Mom, Webmaster ...
Obsessed with all things Political.
RACHAEL
Daughter, Sister, Sophomore ...
Obsessed with all things Geological.
NICHOLAS
Son, Brother, 8 year old ...
Obsessed with all things Historical.

(especially Egyptian!)
Favorite Books/Curriculum
The Well-Trained Mind
Singapore Math
Greenleaf Guides
Apologia Science
AIG Science curriculum
Story of the World
Traffic Feed
Visitors
2017: A Year of New Beginnings
Monday, January 02, 2017
I still return to this blog every once-in-a-while to relive the memories from the past. The year I participated in the P365 challenge (posting at least one picture every day) was one of my favorite years because I can look back and remember the little things from daily life that I would have otherwise forgotten. Since this year looks to be a year of big events, (my baby girl is getting married!) I'm going to attempt to post at least weekly.
posted by Amy @ 12:47 AM


Budding scientist
Thursday, September 18, 2014
posted by Amy @ 4:44 PM


Mom's Final Resting Place
Monday, February 04, 2013
When Mom passed away back in August, she requested a direct cremation with no services. She didn't care what happened to her remains, and after some deliberation, the ashes were divided among family members. (Yes, I know it's a little bizarre, but then again, what about my family isn't?) Anyway, my brother and sister-in-law (Todd & Melissa) live on a beautiful piece of land near the river. They chose this spot to bury their portion of the cremains and to place flowers and a memorial stone. I haven't been out to see it yet, but hope to be able to make it back over there when the weather is nicer. Todd & Melissa were married on this same property, but Mom was too ill to attend.

Mom always loved water, trees, and nature. She spent hours every day just gazing out her window at the lake in her own backyard. I really think they did a fabulous job of picking out the perfect spot that Mom would have loved...

Rest in Peace, Mom. Not a day goes by without missing you.

Mom's Final Resting Place
posted by Amy @ 1:15 AM


Sheep Brain Dissection
Our high school Advanced Biology / Anatomy & Physiology class completed our first dissection in last Tuesday's co-op class. Since the younger kids (who are also doing their own elementary level anatomy class) seemed intrigued, they also sat in on the dissection. We were able to identify all of the major structures and learn their functions. I have always had a passion for biology and have loved performing dissections ever since my freshman biology class. It truly brings science to life!

Brains are cool!
Squishy, but stinky! (Yes, that is Nick inflating a rubber glove in the background!)
The older students took more of a "hands off" approach!
Left & Right Hemispheres intact
Notice the Dura Mater in the foreground. This was removed prior to separating the halves along the longitudinal fissure.
Cross section showing the difference between the nucleated grey matter and the myelinated axons of the white matter.




Labels: co-op, dissection
posted by Amy @ 12:31 AM


To Rachael on Your 16th Birthday...
Thursday, January 24, 2013
To Rachael, on your 16th Birthday...

From the moment you entered this world on that chilly California night, 3 weeks early, and without a single labor pain, I knew you were special. Your dad and I had had gone through so much to have you. We thought we'd never get pregnant, yet you were our miracle baby! The older you get, the more I love you - each and every day.

I love your faith. You were the impetus behind Dad and I finding a church so many years ago. Coming from different religious backgrounds, you gave us a reason to leave behind all of the traditions and find a faith that is truly our own. You just seem to 'get it'. Your commitment to God and His Word is one that some have searched for all their lives, many never quite reaching it. I love that you even remind us when we sometimes forget that we're supposed to be setting a good example for you, not the other way around.

I love your character. It's not always easy to be civil and friendly to those with whom we disagree or those that simply 'get on our nerves', but I have witnessed countless occasions of you holding your tongue and being polite when I know that's the last thing you want to do. I have seen you stick up for the 'little guy' and try to befriend those who have no friends.

I love your honesty. You are honest (sometimes to a fault!) I love that even when it's difficult, you don't hide the truth from us.

I love your choice in friends. You have some of the kindest, sweetest friends in the world. Had I picked them myself, I couldn't have chosen better for you. Their strengths and weaknesses balance yours perfectly. In many ways, you are all so very different, yet where it really matters, you share such a deep bond of friendship that I truly believe will last a lifetime. I love that your relationships are not built on drama, but love and laughter; building each other up and being there for one another. I pray that you will look for similar qualities in your future spouse. They say you can't choose family, but I love your friends like they were my own kids.

I love that you're comfortable in your own skin. As I always tell you, there's no one quite like you! Peer pressure can be such an issue for many kids at your age, but I love that you have your own crazy style (sparkly fedoras and all!). I love that you are who you are and don't try to change that to fit into whatever the world finds desirable for this second. Even though you're quiet around strangers, you're not afraid to go against the grain and be the person you want to be.

I love your kind heart. When you were a small child, barely old enough to open the door, we had to hold your hand, while in public, because you would stand there and try to hold the door for every person entering or leaving! When you decided to volunteer at camp with handicapped individuals, I should have known that you would come home with your calling. It warms my heart to know of your desire to work with those who aren't able to do the things we take for granted. I don't know what your future holds, but I know that God gave you that heart for a purpose. Keep praying for guidance, and He will surely bless your endeavors.

I love your sense of humor. You definitely inherited this from your father! Growing up in a house without a lot of laughter, it brings so much joy to my heart that we laugh like no other family I've ever met. Keep that laughter going, even after your dad and I are gone. Other than faith, there's nothing that can strengthen a marriage or a family better than laughter.

I hope you had a fun day today, spending it with friends and family. I look forward to watching you mature, get married, and start your own family some day.

All my love,
Mom











posted by Amy @ 11:40 PM


Merry Christmas!
Tuesday, December 25, 2012
posted by Amy @ 11:00 PM


Happy 96th Birthday, Grandma!
Monday, December 24, 2012
On December 23rd, my grandma would have been 96 years old. Growing up, she meant the world to me. So much so, that my daughter, Rachael, bears her name.

One of my favorite yearly memories of Grandma's house was decorating Christmas cookies. I still remember the large Tupperware containers stacked high on the dining room table, containing a huge assortment of dozens and dozens of cookies of different varieties. It was in honor of her birthday that we spent the entire day making cookies, many of which came from her recipes.

I generally bake every year, but it's usually done between Christmas & New Year's Eve, in preparation for our Annual New Year's Eve Party. This year, the first holiday season since my mom died in August, I've tried to be more deliberate about building memories with the kids, rather than just trying to 'get everything done.' Looking back, I don't think I have a single photo, from previous years, of the kids decorating the tree, making cookies, or doing any of the normal holiday preparations that I've taken for granted. Rachael will be sixteen in a month, and it breaks my heart to think about how little time we have left with her. That said, it's too late to go back, but going forward, I pray that I am more conscious about making every second count...


Nighty-Night Cookies (My favorite!)
4 egg whites
1 1/3 c. sugar
2 c. chopped nuts
2 c. chocolate chips
Preheat oven to 350 degrees. Beat egg whites until fluffy. Gradually add sugar. Beat until very, very stiff. Fold in nuts and chips. Drop by teaspoonfuls on a foil covered cookie sheet (important). Place in oven, turn oven off and go to bed (do not disturb or open oven for 8 hours). Makes about 4-5 dozen cookies. *Do not use plastic bowl or introduce any oil or they won't form properly.
posted by Amy @ 1:24 AM


Let it Snow, Let it Snow, Let it Snow!!!!
Even though we don't take snow days, the kids were still able to invite some friends over for a snowball fight/sledding party to celebrate the first snowfall of the year!









posted by Amy @ 1:01 AM


A Smoky Family Night!
Saturday, November 17, 2012
The Christmas season has always been my favorite time of the year. Granted, it's not even Thanksgiving yet, but after driving around and seeing so many lights up, it sure feels like Christmas time! We lit our first fire of the season in our fireplace this evening. Unfortunately, we forgot to open the flue first! Once the smoke cleared out, we had a great family night! Pizza, roasted marshmallows, and the best family in the world. I am truly blessed.
posted by Amy @ 8:29 PM


About Me

Name: Amy
Home: Indiana, United States
About Me: I am a Homeschool Mom of 2 awesome children. This is my attempt at Project 365 - to chronicle our world through daily photos...
See my complete profile





SUBSCRIBE HERE





Previous Post
Blog Roll -
Friends, Family, & Favorites
Archives
Links